Y. Emre Baransel – Oracle ACE & Expert in High Availability
Yunus Emre Baransel is an Oracle Certified Professional with more than 7+ years of experience and much specialized in High Availability.
Oracle ACE
Member of the TROUG management.
Blogger at emrebaransel.blogspot.com, turkceoracle.com
Contributed to Oracle RMAN 11g book, published by Oracle Press.
Speaked at Oracle Open World and User Group conferences.
Oracle Certified Professional (OCP)
Special focus on high availability & disaster recovery solutions, database performance tuning and security.
Linkedin Profile: http://tr.linkedin.com/in/emrebaransel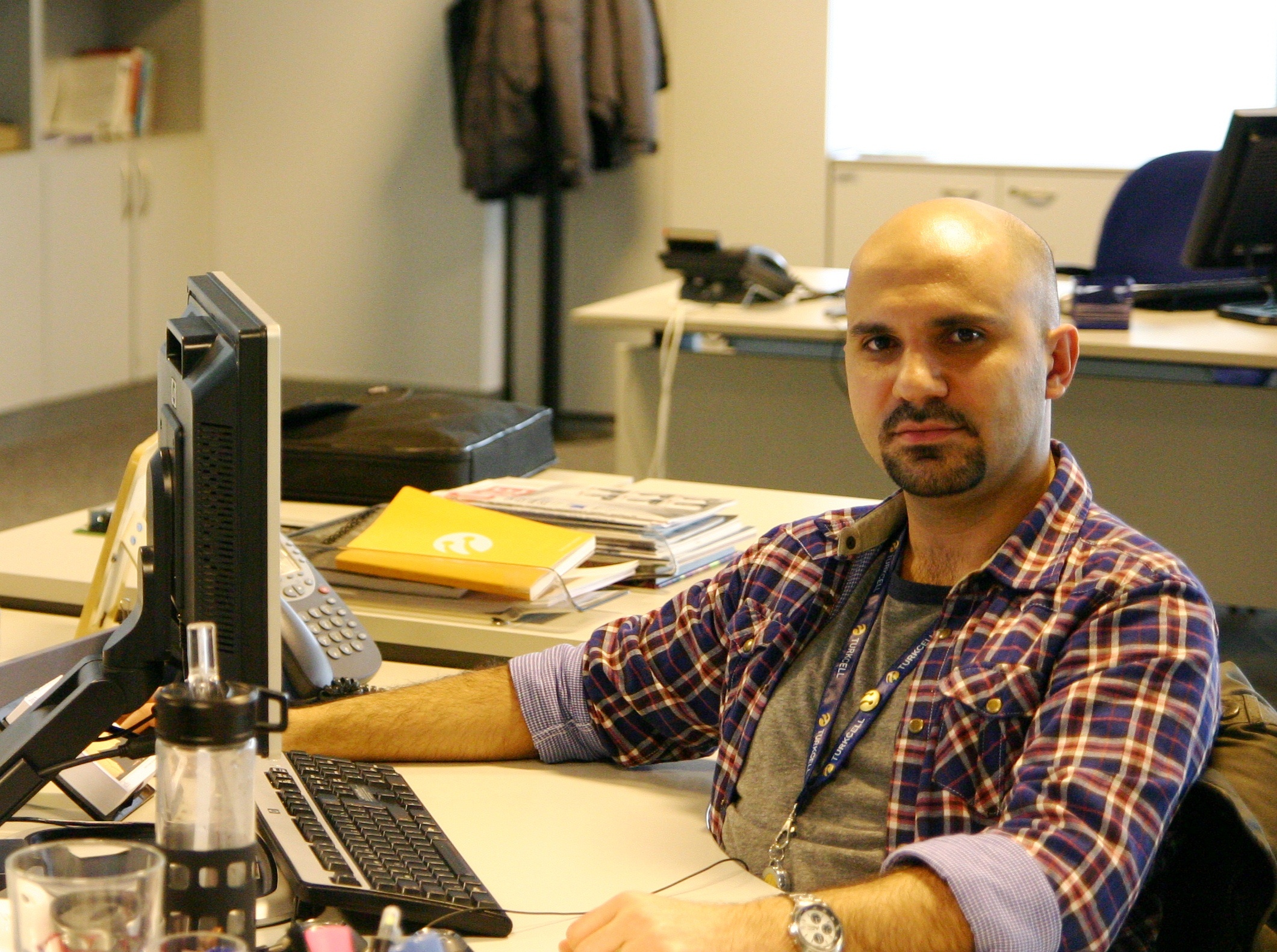 What make you to learn & work on Oracle databases?
My first company was just like a school where newly graduate engineers were able to join classes from network to system administration and database. First i started to study network technolojies but in my second year i was very lucky because i joined an Oracle class, met with Oracle and chanced my life 🙂 Then i passed OCA and this helped me to join new IT projects as an Oracle DBA.
What made you specialize in High Availability – DataGuard, RMAN?
My first company was the Turkey's leading telco operator and my current company is the biggest GSM company in Turkey. These kind of companies invest a lot to the IT infrastructure for the high availability & disaster recovery purposes. This forced me to learn Oracle High Availability products. Some of these products are not very common in all IT environments like Data Guard, Streams, Golden Gate but some are very common now, which i think all dbas need to learn. (like RMAN, RAC).
What was the biggest technical challenge in your career so far?
I've experienced a lot of crisis in my career like many other dbas, but none of them is interesting enough to mention 🙂
Is there anybody you have regarded as role model at the beginning of your career?
I have a friend named Huseyin Cengel that i worked together for 2 years in a project. I was a junior, he was a senior and i learned a lot from him. The most important is, i learned not to be scared of the problems that i have no idea for the solution. He also encouraged me to install configure test and learn new Oracle products by my own. He's working at Oracle support team now.
And of course the most famous Oracle expert in Turkey, 
Tonguc Yilmaz
. I had the chance to meet and work with him in the founding of 
Turkish Oracle User Group
. He's the one, that has been a role model to a lot of Oracle administrators in Turkey to start blogging and sharing information in the community.
What are the areas you will visit, so that you will keep up to date with Oracle?
I use Google Reader to read Oracle bloggers' blog posts. I visit OTN forum, support.oracle.com, Oracle online documentation library and read posts in the Oracle mail groups to keep up to date. Also social networks (especially twitter) are very useful for this purpose.
Your technical best books so far
I think Oracle Online Documentation Library is a great resource for the administrators.
And some books that i can recommend:
For the general database topics: "Expert Oracle Database Architecture (Apress)" by Tom Kyte
For high availability products:
"Oracle RMAN 11g Backup and Recovery (Oracle Press)" by Robert Freeman and Matthew Hart
"Expert Oracle GoldenGate (Apress)" by Ben Prusinski, Steve Phillips and Richard Chung
"Oracle Data Guard 11g Handbook (Oracle Press)" by Larry Charpenter
Your Advice on Oracle who are learning
There are a lot of resources to read and learn, and the Oracle softwares are accessable to download and install for non-business purposes.
For me best way to learn an Oracle Product is reading its manual from Online Documentation Library, intalling it and testing it. Certification may help them to take opportunities. Being active in the community (blogs, forums, mail groups etc.) will help them to learn a lot and meet with Oracle professionals.
Your contribution & experience with OTN – Dataugard
I'm a member of OTN forum for many years but unfortunately my contrubution is not constant. I generally look at the High Availability topics and especially Data Guard. But as we talked earlier, it's very difficult to find an unanswered question to comment 🙂
How you experiencing as an ACE Member & road map for this achievement.
I had the nomination result and became an Oracle ACE two weeks ago and i'm proud of this award. I find the Oracle ACE Program a very important and encouraging rewarding system that evaluates the candidates based on many aspects, which are technical proficiency, Oracle blog, OTN forum activity, published white papers, presentation experience, beta program participant, user group activity and certification. I should say that it's not a must to do all these and if anyone thinks his contribution to the Oracle community is valuable he should apply for the nomination to become an Oracle ACE or ACE director.
— Special Thanks To Emre Baransel —